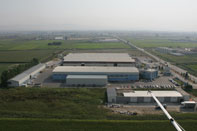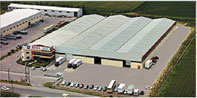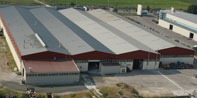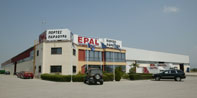 EPAL
With over 30 years of experience, providing the highest degree of professionalism and superior customer service, quality has been the company's exclusive goal.
EPAL products stand out for aesthetics in design; meeting the highest standards of thermal and sound insulation as well as the safety and perfect functionality thanks to the excellent quality of the materials used.
For this reason EPAL works with largest European suppliers of raw material and frame accessories. Utilizing state-of-the-art technology, EPAL can easily respond to the requirements of today's technological applications.
To meet the ever-increasing demand for high-end windows and doors EPAL has build one of the most technologically-advanced facilities in Europe.
Complete with an on-site testing laboratory, the main production plant located in Thessaloniki, Greece covers over 700,000 sq. ft. utilizing an integrated production line along with a fully automated powder-coating plant.
EPAL has a main showroom in Thessaloniki, along with a network of 28 dealers spread across Cyprus, Germany and Greece.